Wanting to help animals is a lifelong passion that often begins at a young age. For the past two years, the Michigan State University College of Veterinary Medicine's Office of Diversity and Inclusion (ODI) has partnered with the Lansing School District to cultivate that passion. ODI is committed to advancing awareness of educational and career pathways in veterinary medicine for youth from underserved backgrounds. "I cannot think of a better way to broaden pipeline development and diversify the profession, than to create partnerships with the entities that serve youth right in MSU's backyard," says Micaela Flores, Outreach and Retention Specialist.

Every year, ODI hosts The Lansing Pathway Promise Summer Explorers Program, a free summer camp opportunity for fourth, fifth, and sixth graders who are interested in the many career options veterinary medicine has to offer. The Program takes place for three weeks in June and July; it is an interactive, educational summer experience designed to advance the participants' awareness of veterinary medicine. The Lansing School District promotes the Program to interested students and parents. The District also provides food and transportation to and from the College and for all planned field trips.
This year, 41 students took part in the Program, divided into 3 groups that attended for a week each. The students participate in numerous engaging, educational activities that expose them to the various educational and career pathways available.
Each week, the students take a daily field trip to the MSU Veterinary Diagnostic Laboratory, the MSU Bird Banding Station, Green Meadow Farms, or Potter Park Zoo. Other educational workshops offered throughout the Program focus on licensed veterinary technicians, veterinary medical procedures, comparative anatomy, and blood cell lessons, and culminates with a gowning and gloving practice session.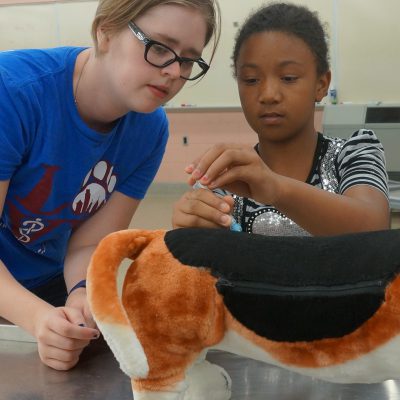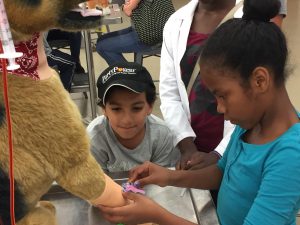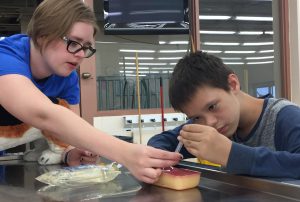 Students practicing various veterinary medical procedures including drawing blood and administering medication.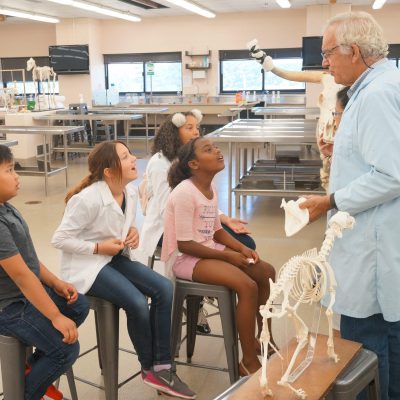 Students participating in an interactive anatomy lesson using various skeletal models.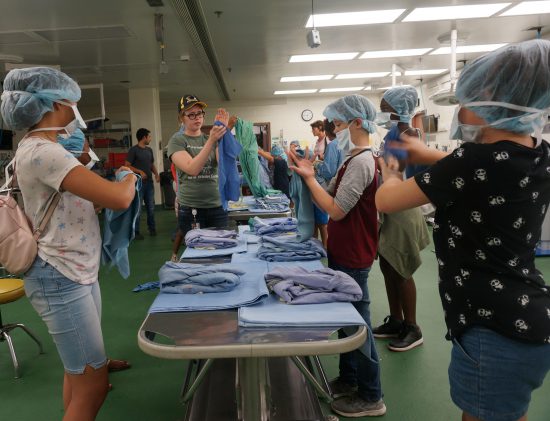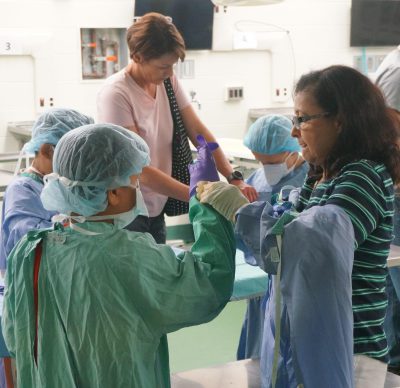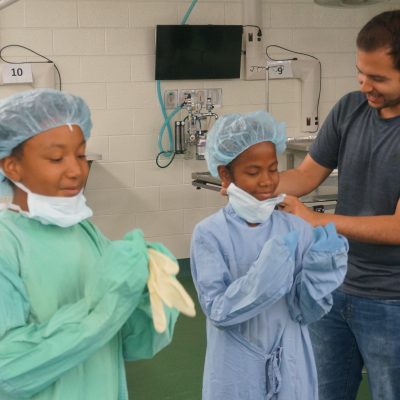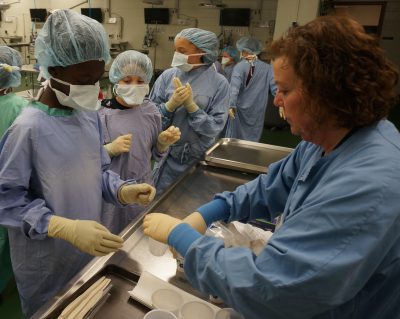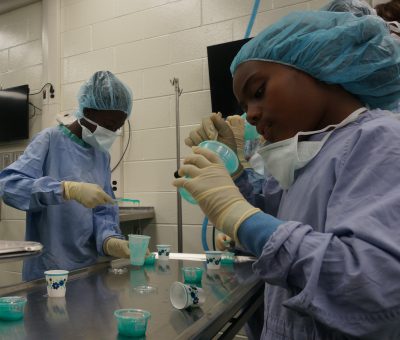 During the gowning and gloving practice session, students learn the proper hygiene and techniques required to prepare for surgery before participating in an activity to make synthetic skin.