Posted September 30, 2021

The Michigan State University DVM Class of 1966 has gathered for a class reunion every 5 years since they've graduated. They recently met together for their 11th reunion, and look forward to celebrating again in 5 years for their 60-year reunion.
The MSU College of Veterinary Medicine Class of 1966 has a unique bond. After graduating with their doctor of veterinary medicine degrees in 1966, the class has gotten together for a class reunion every 5 years since.
Dr. Fred Zydeck (DVM '66) was the 1966 class president, and has been instrumental in bringing the class together throughout the years. Mailing and emailing his classmates, booking venues, and coordinating dates and times, Zydeck has been a champion of his class. When asked to share a few words about the reunions throughout the years, Zydeck said, "The Class of 1966 at the MSU College of Veterinary Medicine started in 1962 with 62 members, 10 of whom were women. We graduated in 1966 with only 48 members (9 women), a relatively small graduating class.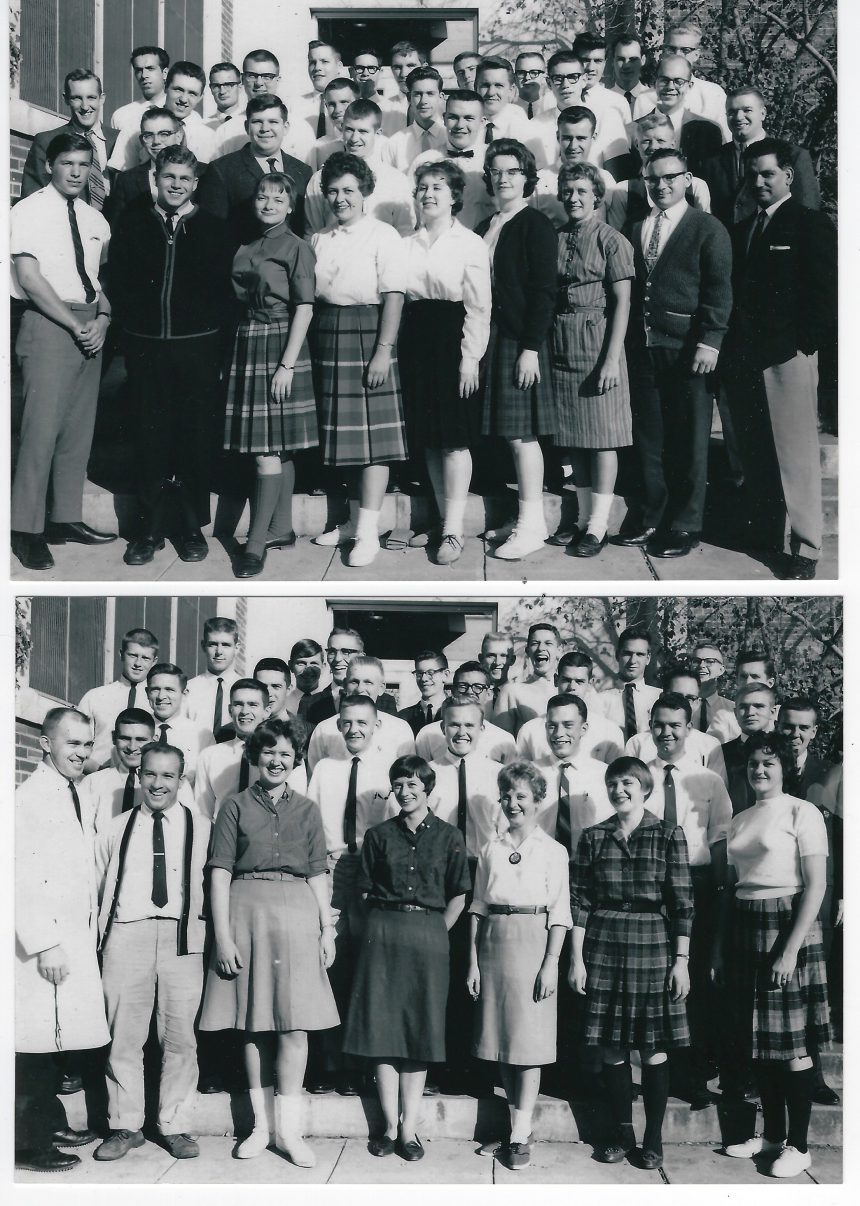 "Since I was president of our senior class in 1966 and since our class was small, my wife Betty and I took it upon ourselves to start and plan a reunion every 5 years. We started small in 1971 with a meeting of classmates at our home in Southfield, Michigan. But after that, we started to plan and hold the reunions in various hotels, always in the East Lansing area. Little did we know at the time, we would be doing this every 5 years for 11 reunions! Our 50-year Anniversary reunion was a big one, with a lot of help from the College's Alumni Relations Office.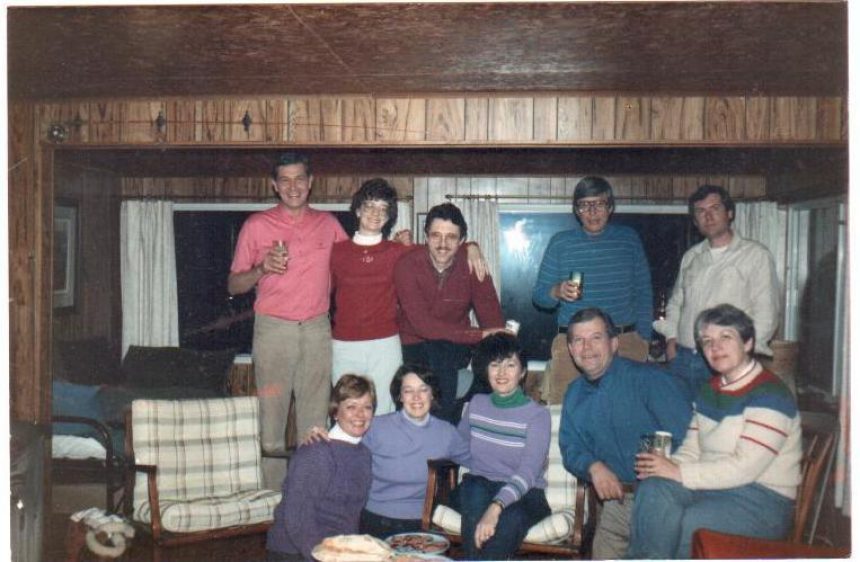 "Over the years, our reunions have brought as many as 25 of our classmates together. Since we are all in our late 70's or early 80's, we have lost 10 members of our class and are now down to only 38 still with us. Of the 38 remaining, 16 of our classmates joined together in a reunion at the Marriott Hotel in East Lansing this past August 14, 2021. We hope to hold a 12th for our 60th year, in 5 years. We shall see!"
Although the Class of 1966 was low in numbers, their career paths were varied after graduation. Members of the class went on to enjoy careers in private practice – small, large, and mixed animal medicine; government; academia; research; and lab animal medicine - all across the country. Dr. Gretchen Flo (DVM '66), a member of the class, professor emeritus, and an active reunion participant, is still working part-time as a clinician at the College's Veterinary Medical Center.
The Class of 1966 gathered earlier this year for their 55th Reunion in East Lansing. This gathering marked the 11th official reunion for their class. Sixteen members of the class, along with spouses, gathered causally for dinner and conversation, complete with a table full of photos from every previous reunion. Dr. Carol Neal Lohman (DVM'66) orchestrated a special surprise for Dr. Zydeck during the reunion, presenting him with a plaque in recognition of all he has done for the class.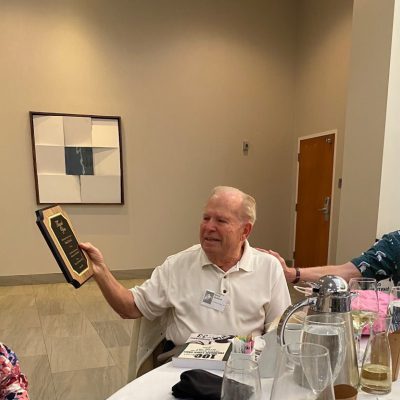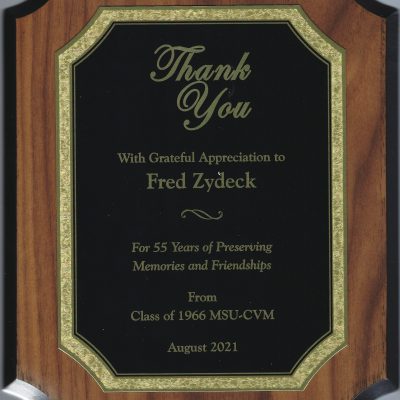 Dr. Lohman remarked, "During four years at MSU CVM, the Class of 1966 learned together, struggled together, helped each other, had fun together, and established some lifelong friendships. As we all left to establish families and careers, we did not lose the bonds of CVM. Due to the efforts of Dr. Fred Zydeck, we have preserved memories and friendships for 55 years. We have met every 5 years since 1966 to continue these wonderful bonds and reminisce about the past. These are always special occasions as we share our lives and memories."
The College celebrates the Class of 1966, and all our current and past veterinary classes, recognizing the incredible bond they have and continue to share.