In January 2023, students from the Michigan State University College of Veterinary Medicine embarked on a study-abroad trip to Mazunte, Mexico. The program, known as the Mazunte Project, is both an opportunity for veterinary students to apply skills in a fast-paced, practical setting and a way to provide veterinary care to areas that are underserved.
The program itself is a collaboration between veterinary professionals, students, and volunteers from across the United States. In 2016, Michigan State University joined in, thanks to the funding and generous time contribution of Dr. Pierre DePorre, alumnus of the College.
The trip is a valuable experience for future veterinary professionals on many levels—the students' reflections and photos from the trip speak for themselves.
Maycie Brouwer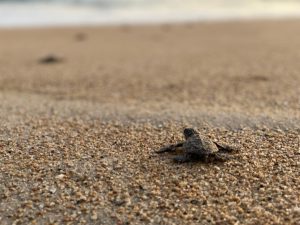 "The Mazunte Project exists to bring veterinary care to the underserved coastal communities of southern Mexico. It mainly provides sterilization services to the canine and feline populations. Not only does this project have an impact on the treated animals and their owners, but it also has many environmental implications. For many years, the local communities relied on sea turtles as an economic resource, resulting in reduced sea turtle populations. Part of the work to save the turtles includes spaying and neutering the local animals. Roaming canine populations are known to eat the eggs found in turtle nests, thereby reducing the quantity of turtles. Our work to reduce the canine population results in fewer nests being consumed. So, while the work has a large impact on the local communities, it also improves the greater ecosystem."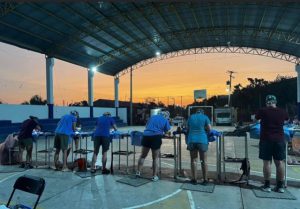 Manny DeJesus
"Surgery days were long—we got up before the sun and called it a day after it had set. When we didn't have surgery or meetings to attend, our time was our own. We got to explore the town, interact with locals and other travelers, and most importantly, enjoy the beach and food. We worked hard during the week, but we had time to relax as well. All of the people we met were so kind and welcoming and appreciative of the work we were doing; it felt like we were already part of the community."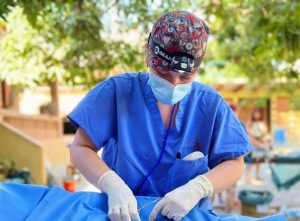 Jenna Mitchell
"My surgical skills on this trip significantly improved! Day one versus day eight of surgery was like night and day and the amount of experience I gained would have taken months (or even longer) in practice. There were a variety of unexpected complications that occurred each day, like finding the uterine horn, determining what an 'excessive' amount of blood is, and extruding ovaries or the bifurcation. We were always surrounded by help, and tips and tricks were frequently given by our amazing support staff. They gave us the surgical freedom to adapt our preferred techniques and it was a fantastic introduction into our aspiring careers."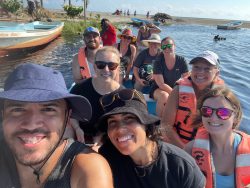 Zack McDonald
"I gained confidence in my procedures and was ready to help as many of the locals as I could. I felt like a real doctor. I will forever hold Mazunte close to my heart and have started making plans for a return trip."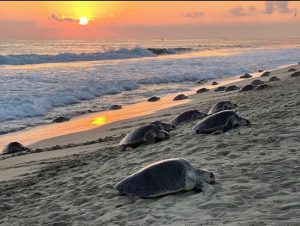 Alyssa Roberts
"Not only are we helping to protect the sea turtle population but also bringing veterinary care to areas in need. Aside from spaying/neutering these animals, we provided heartworm preventatives, flea/tick medications, and other treatments as well to improve their overall health. I have made an impact on this town, and it has made an impact on me. From lifelong friendships to finding a sense of purpose, I am so thankful I had the opportunity to take part in the Mazunte Project."