Posted September 06, 2022

On August 4, 26 student researchers attended the 2022 National Veterinary Scholars Symposium. This year's symposium was held at the University of Minnesota; like all past events, it promoted the power of scientific research in veterinary medicine, and offered students, who conduct original research over the summer, an opportunity to formally and professionally present their findings.
"The most valuable part was seeing science being pushed to new lengths by my own peers and being able to make connections with other minority veterinary students," says Khelsea Bahr, DVM Class of 2025 and BRUSH participant. "I would definitely recommend this to other students because it is important to see and hear science from peers and to be able to meet people who share an interest with you."

Dr. Susan Ewart, special assistant to the dean and professor for the Department of Large Animal Clinical Sciences, was impressed with MSU's student participants. "Our students made a strong effort in networking with students from other institutions," she says. "That's not a thing that everybody does, so they really stepped out of their comfort zones and made connections, to their benefit."

Ewart also says she heard MSU's students say over and over how much they were gaining from the symposium. "They found it really valuable. All the students had lots of people visiting their posters. There was a lot of interest in their science!"
It wasn't all work and no play. Ewart says MSU's student researchers made time to unwind when they visited the Mall of America and the Como Zoo, attended swing dancing, and went roller-skating.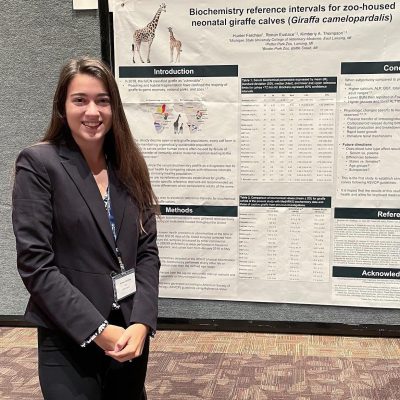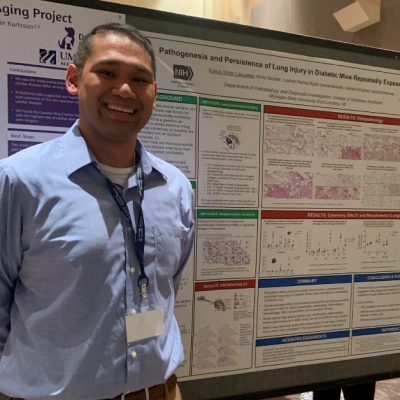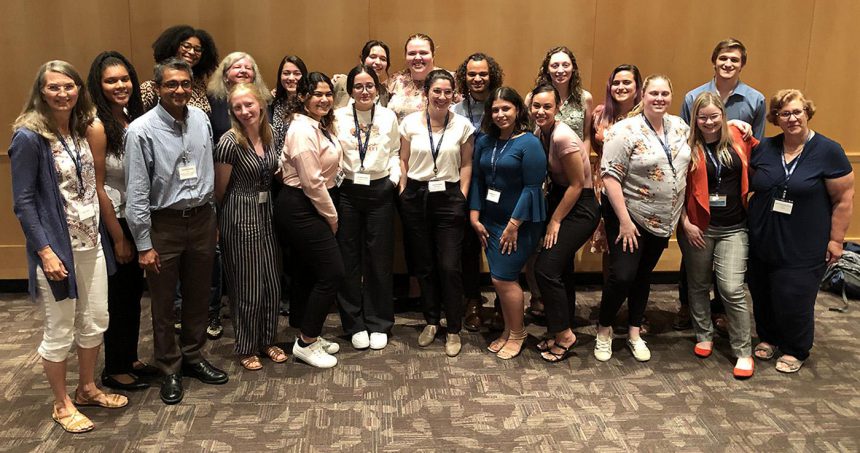 Dance It Out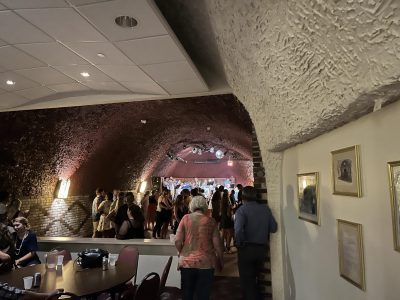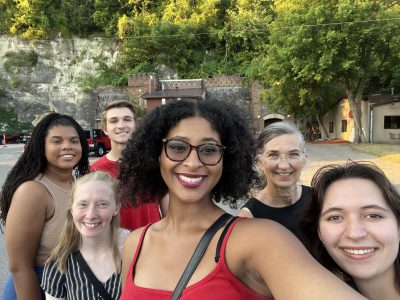 Surrounded by Science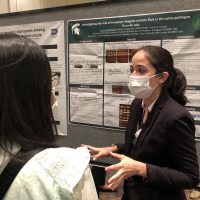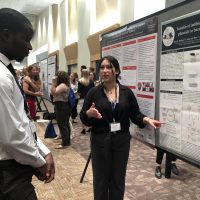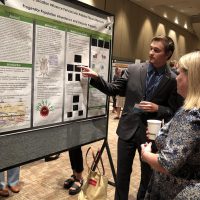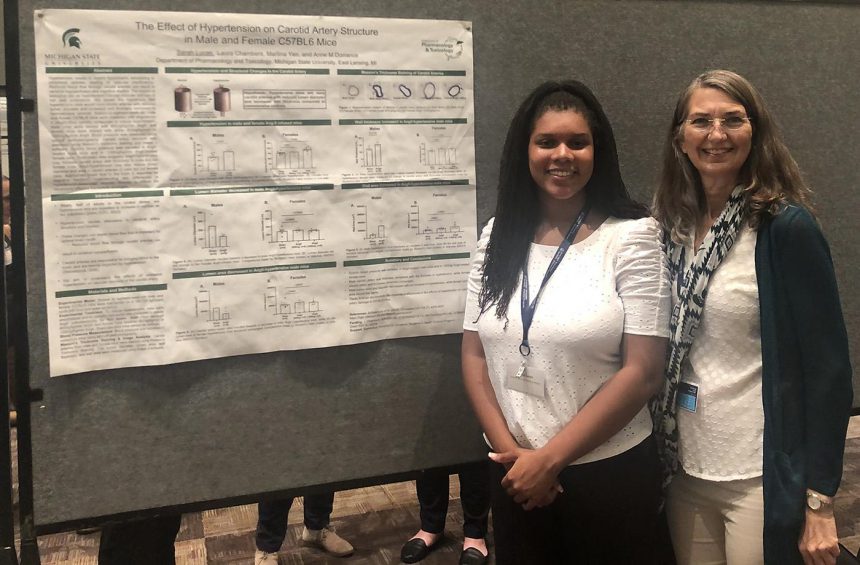 Snooping and Skating