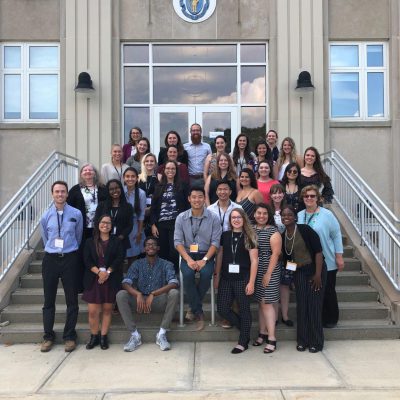 When spring semester ends at the MSU College of Veterinary Medicine, the learning doesn't stop. The College offers many opportunities for students to continue pursuing their education throughout the summer months including multiple summer research programs.

The Biomedical Research for University Students in Health Sciences (BRUSH) undergraduate summer research program provides hands-on research exposure and graduate or professional school preparation opportunities for undergraduate students from populations traditionally underrepresented in biomedical research. It is funded by the National Institutes of Health's National Heart, Lung, and Blood Institute and Michigan State University.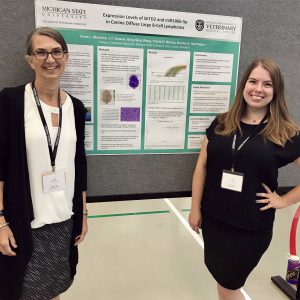 BRUSH also enrolls veterinary students from underrepresented populations and provides hands-on research and increased awareness of and preparation for research-related career options. "The BRUSH Program allowed me to meet amazing young researchers from all over the Unites States and be a part of important food allergy research, which could be publishable," says Kimberly Guzman, DVM class of 2023.
The College also facilitates other mentored research opportunities for current DVM students; these programs are funded by two National Institutes of Health grants, industry grants, endowed funds from alumni and donors, and College and University resources. These programs foster intellectual curiosity and encourage students to engage in scientific inquiry.
"I learned a lot about analytics and took a field trip for sample collection," says Annika Hollender, a 4th year veterinary student at the University of Veterinary Medicine Hannover in Germany. "I loved my team in the research lab, where I felt very welcome. I really enjoyed my first time in the United States and would love to come back one day!"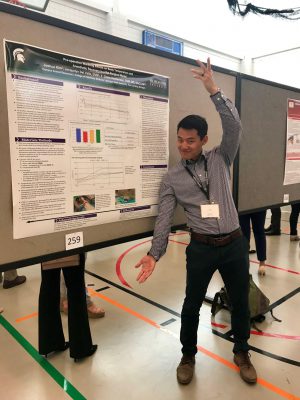 "Throughout the summer research program, we were challenged to work independently and produce new ideas," says Anna Mukhina, DVM class of 2022. "I learned to be more resourceful and inventive with my thinking, which will be valuable moving forward in my career."
Each year, students may present at the National Veterinary Scholars Symposium, which brings together veterinary students engaged in summer research. The 2019 Symposium was hosted by Tufts University Cummings School of Veterinary Medicine. Titled "Engaging Veterinarians to Advance Animal and Human Health," the Symposium featured poster presentations by 560 students, as well has oral presentations by researchers that highlighted collaborations between veterinary and human medicine researchers.
Student Presentations
Students involved in the College's summer research programs created presentations designed to communicate their research to members of the public. Applying their knowledge and creativity, the summer research students found innovative ways to share their stories of the research they conducted this summer. Please peruse the infographics, blog posts, slide presentations, and even videos to learn about their research and why it is important.