The coronavirus pandemic has challenged us all at the MSU College of Veterinary Medicine, but none more so than our frontline workers at the Veterinary Medical Center and the Veterinary Diagnostic Laboratory. Throughout this pandemic, we've watched our fellow Spartans sacrifice, persevere, and champion their work, day after day. Our community of colleagues, clients, animal lovers, and Spartan Nation are so grateful for their hard work and so admiring of their strength. Thank you to our College community! –Birgit Puschner, Dean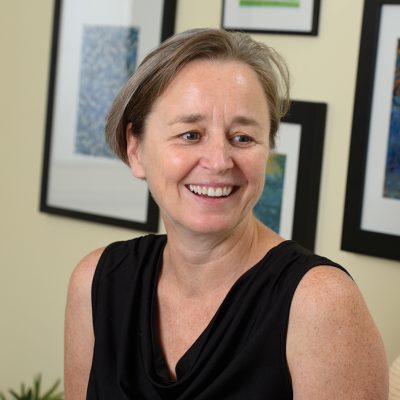 VMC's show of teamwork is exactly what being a Spartan veterinary professional is all about—the hard work, sacrifice, and expertise we provide for our patients and their owners, no matter the circumstances. And we're very lucky; teams are only as good as the individuals who form them, and we've got some of the best individuals in the world. When we unite, put our minds together, and tackle a challenge, we succeed.
My perspective from being in during the pandemic is the hard work each employee puts in every day. When changes were asked of team members they stepped in from all over the hospital to get jobs done. Changing work schedules and job duties, you saw real teamwork. That definitely lead to the success of the hospital during the lockdown, and other local veterinary clinics followed MSUs leadership during this pandemic.
Thank you all for taking such good care of Lucy, Gus, and Skylar! Our family Doctor is Dr. Engers and she cares about all our dogs so much. And Dr. Hop!! We would not have been able to keep Gus without her help. We love our MSU team and are so thankful for all of you!! Every one of them from the front desk to the pharmacy to the students to the doctors—everyone is so thoughtful and loves our dogs. Stay safe!! And P.S. to Dr. Engers: I am brushing their teeth! 😀💝💙💝🐶🐶🐶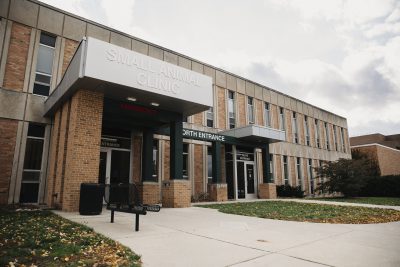 We had two Golden Retrievers treated at MSU CVM. Both dogs came to the clinic with the diagnoses of cancer, and eventually passed from their conditions. And though neither dog was able to win their battle, the treatment they received was thorough, kind, and compassionate; and gave them and us more time together. We will always be grateful for the qualified and dedicated individuals at the CVM who treat all animals. Thank you.
Keep up the selfless work all of you do! I, for one, appreciate all your efforts throughout the years. You extended the life our our Collie, Max; our cats, Monty, Little One; and our 20-year-old, Katie, and Cocoa. You also worked your magic on our beloved dog, Buddy, and gave him 25 years of quality loving life. You are thought of often!! God Bless you!! Be strong! VMC!
Dear Fellow Spartans, I am declaring in prayer complete protection, prosperity, wisdom, and perfect health over each of and everyone of you, as well as over all of your loved ones! Thank you for being role models for level-headedness, teamwork, medical excellence, and for the continued beauty of caring for those in need. It is truly an honor to be a part of such a noble profession, and especially being a Spartan veterinarian. Sending you blessings of continued encouragement and of great thanks! Go Green! Karen D. Visser, DVM '90, Center for Animal Health Edwardsburg, Michigan.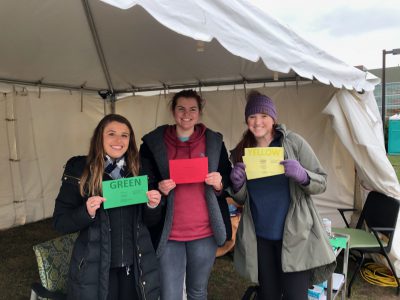 My cat Baby J and I came to MSU in October of 2018 for chemo. He lost the battle the following April but I cannot thank the team, including the admin team, enough for their care and kindness! We were in the best hands possible. Thank you to all of you for working during the COVID-19 pandemic to care for the four-legged friends who need you! God bless you all!
Thanks for continuing to care for our furry friends in these difficult times. Your efforts are appreciated. We need our furry friends more than ever now!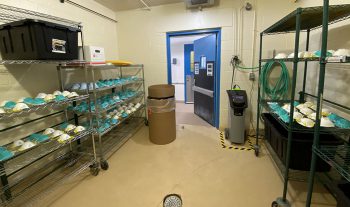 Thank you for your exceptional dedication to animal health, in these times as always. Your compassion and expertise have enriched the quality of life for my family's canine companions for 30 years. From early interventions that saved several of our puppies, to surgery and rehab that allowed our therapy dog to continue to give back to the community, you make a difference that extends well beyond your now guarded building. With each animal you heal, and each animal you help us compassionately say goodbye to, you touch many, many lives.
Our Tippy (Sheltie) was treated at MSU four years ago for lymphoma cancer and was given such love and gentle care for her last six months of life. Thank you to the dedicated doctors and nurses who treated her with their gentle care and understanding of her condition. She lasted six months longer than she would have without your care and love.
To Chris Gray: My thoughts are all centered to the Rehab department, managed by Sarah Shull. It is a great department for clients who have dogs that need rehab for rear hip dysplasia. Sarah and her staff provide quality care, treated Summer as their own, and were very willing to communicate on care, what treatment worked, and how to manage her pain. They are highly recommended for any clients who have pets that need rehab. We are a long-standing client for the past 7–10 years for both of our golden retrievers.
My dog would have lost both eyes if I didn't start bringing him to the Opthamologists at MSU. He was misdiagnosed by our vet and was able to come off glaucoma meds. He did not have glaucoma. Papi is not comfortable at any vet, but he is very calm at your clinic. We really appreciate your compassionate, kind, and knowledgeable care these past few years. We will always be grateful for your services. Thank you.
Thank you for your selfless dedication to the care of animals and the humans who love them! You are a blessing.
Two years ago today, my Facebook memories showed the anniversary of my trip to the MSU Veterinary Cardiology Clinic. On my Facebook memory, all I talked about was how impressed I was with your team and you gave me hope. Dr. G. said that my Oscar could live a day, a week, six months, or six years. Unfortunately, he died about 8 weeks after my visit; however, I know that I did every single thing that I could have done for him, and I took him to the BEST. You are the best... and there is not a close second. I tell others that when their fur babies are sick, they need and deserve to go to MSU. You are open 24/7 and there is no reason to search out any other emergency vet. The care you gave my Oscar will never be forgotten and as sad as it is that he could not survive CHF, your work will help others so that this horrible disease can and will be cured. Your work matters and it is appreciated. Thank you for all you do and will continue to do to care for the hearts without a voice. Be safe.
Thank you for the amazing care and concern you showed for my Great Dane, Rory. She was brought up to MSU after eating an ENTIRE leather boot, studs, laces and buckles. You performed surgery on her and she is totally back to normal (and we've locked up all of our footwear). She was brought up the week the lockdown went into effect and we were treated so well. Thank you for everything you do and are doing for people and their pets. Stay safe!
Kudos to the MSU CVM clinical pathology lab and their exemplary staff and management.
A number of our pets—cats and dogs—have spent time in your Hospital (we joke that there is a wing with our name on it). We have always felt well taken care of and are grateful to have your skills relatively close at hand. Keep up the good work!
I have used VMC staff many times! Back in 2001 with my golden retriever, Shay; started out with cardiomyopathy when she was 6 months old. With meds and fantastic care of Dr. Anderson, she improved! Then when she was 12 she had hemangiosarcoma, Lyme and Lepetosporosis at the same time! Surgery was done, meds were given, and I had 43 extra days with my girl! Next came my Newfie's, Emma, who had hip and knee problems but we worked with that. Then Breslyn; thanks to Dr. Hop, who has been my lifesaver with her, we are working through her issues. All from past harassment from kids in the past that were mean to her and some on skateboards! So VMC staff I love all of you! Go Green! And a new member joining this household this summer! All but Shay are fantastic and are amazing Therapy Dogs! Thank you for all you do!💚💚💚💚💚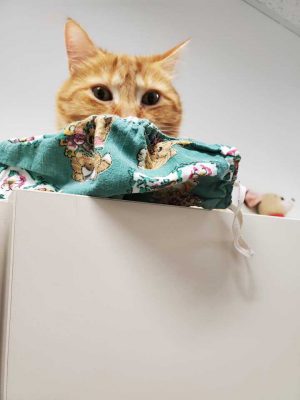 In the late 1990's we brought our dog, Benji, to the clinic for evaluation. It was determined that he needed surgery. He was kept overnight before surgery. The next day the procedure was explained and we were encouraged to take him outside for awhile. We went to the cafeteria while he was in surgery. While there, a Vet Student found us with the good news. During this whole period and the next day, we were treated with understanding and kindness. Although I have a local Vet, I continue to recommend MSU. Benji did well for many years.
You are simply the best!! You're always there when we need you and we appreciate it!
Thanks for all you do to provide health and healing to our wonderful animal companions during this challenging public pandemic. You are much appreciated!
Thank you for all your efforts. When Naomi Wells heard we had brought our dog, Cid, in to the ER last month, she went above and beyond by checking on him and being with him when we had to wait in our car. I am grateful he had a familiar face with him. The Rehabilitation team was great with our dogs and really helped them out in the past year by keeping them moving and their pain under control.
Thank you for all of your hard work and dedication to your patients and to MSU.
I am so very grateful for all who work at our MSU Veterinary Medical Center. The first dog I ever brought to MSU was a greyhound named Ethyl. She had to stay for a few days for the diagnosis, but staff kept her comfortable and happy, even making sure her favorite toy, one of my old tennis shoes, was with her at all times. Thank you for always being there. Go Green!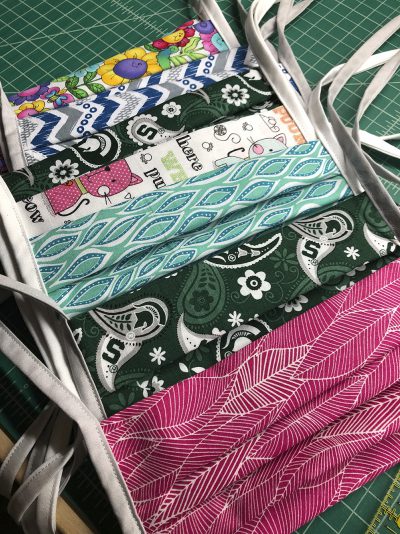 Thank you so much for your compassion and for the sacrifices you are making!
We brought our Leonberger/St. Bernard pooch to MSU about 18 months ago for a FHO procedure. She was not a candidate for a hip replacement and a FHO was the next best alternative. My wife and I are happy to report that Sydney is doing very, very well. What is apparent is that she is out of pain and while she labors with stairs, she runs with the best. Thanks first and foremost for your professionalism and medical skills but also for your compassionate care of our sweet girl. You guys are the best. Thank you!! Tom and Sue Burgin, Saugatuck.
Bow (my kitty) and I were in the first week of radiation therapy with Dr. Magestro and Oncology staff when the University decided to close. I was concerned that Bow would not be able to finish his treatments. Not only did that not happen (he continued treatments for another three weeks), but it also was easier for me as I was bringing him down from TC every Monday and picking him up every Friday. The group of caretakers called me every day to let me know how he was doing, answered all my questions, and even sent me pictures/videos. He was treated like a prince and they relieved me of my concerns. I can't thank them enough.
In times of trial, some people turn away and some people step up and shine. Thank you all for shining and taking care of our beloved pets who can't understand why their lives are changing. Thank you and stay SAFE.
Dear VMC Staff, we are grateful for all you do to support the health and well-being of our pets. I know these are difficult times, but we are grateful you are at the front line without hesitation. If I can be of support in any way, please call or email. You are truly amazing. THANK YOU!!
I no longer have my furries. I never had pets as a child. I'm so glad there is ongoing research, information, and kind veterinarians to be there for the experienced and the newbie pet owners. We took our feline family members to Bayshore Veterinary Hospital in Marquette, Michigan, for close to 20 years. And the professionalism and compassion shown for our felines was stellar. Your calling is unique and special and important to us all. And especially in these times; it is a well spring to draw from. Thank you doesn't even cover it. (Our felines might've said it better—prrr.)