The week of October 17–23, 2021 has been set aside as National Veterinary Technician Week (NVTW) to celebrate, recognize, and promote the valuable contributions Licensed Veterinary Technicians, also known as Veterinary Nurses at MSU, make to the veterinary profession and society.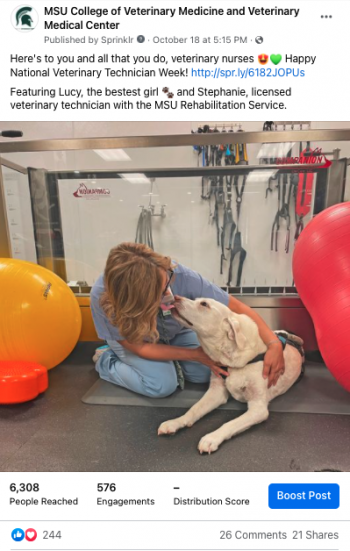 Veterinary nurses, thank you for:
Head over to the msuvets Instagram story highlight, #VetTechWeek, the msuvets Facebook page, and the msuvets Twitter to see how the MSU College of Veterinary Medicine and Veterinary Medical Center celebrated our irreplaceable veterinary nurses.
On Instagram Stories, community members submitted words of gratitude, appreciation, and love for veterinary nurses:
"Teaching me what I knew going into vet school!"
"Teaching us vet students."
"Doing so many different jobs at once. You are all so amazing!"
"Working so hard to do something that isn't appreciated enough. <3"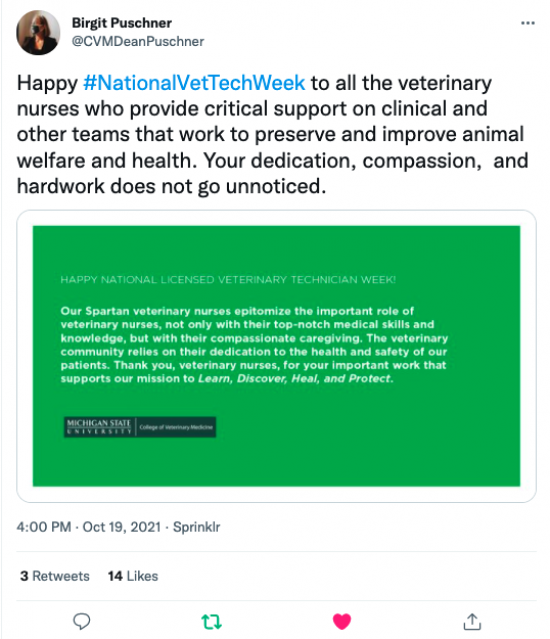 "Always being a patient's advocate <3" —MSU VN Alumna, Class of 2019
"Everything. Ya'll are awesome!"
"For literally everything!"
"Literally EVERYTHING. Doctors can't do it without you!"
"Keeping our hospitals running."
"Being some of the best coworkers and supporters <3" —MSU VN Alumna, Class of 2021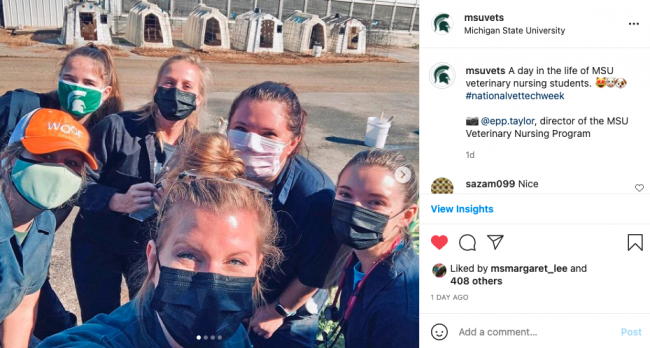 "Being an advocate for your patients."
"Being my biggest mentors as a pre-vet student :)"
"Being the most stable and effective addition to any veterinary clinic."
"Teaching me everything I know and always taking me under your wing!"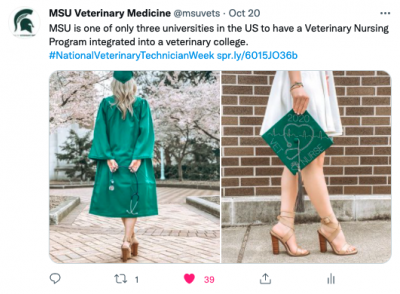 "Always keeping us up-to-date on our pups. You always go the extra mile and you are so loved."
"All you do!! And the pets. Oh and treatos. :)"

"Your grit, compassion, and strength."