By Meghan Kermeen, DVM Class of 2021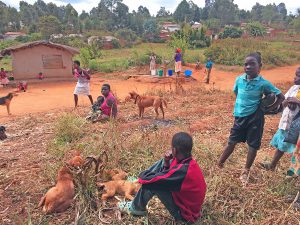 This summer, I was given the opportunity to return to Malawi and practice my veterinary medical skills (I was fortunate enough to be able to go there in the summer of 2018 as well). I am so grateful for the financial support I received MSU College of Veterinary Medicine's Nachreiner Overseas Fellowship Fund not only on my first trip, but this one as well. I got to reconnect with other veterinarians that I met the year prior, and also other veterinary medical students who attend Texas A&M.
This year, our veterinary team dewormed goats and cows, vaccinated chickens against Newcastle disease, vaccinated dogs and cats against rabies, and spayed and neutered dogs and cats. Veterinary care is very rare in Malawi and even when it is available, there aren't many people can afford it. When we offer the veterinary services free of cost, the Malawians are very grateful, as their animals are in much need.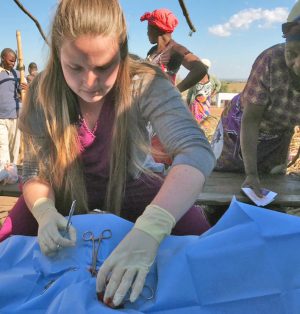 My typical day in Malawi started early; the other veterinary medical students, the veterinarians, and I ate breakfast as a team and planned for our day ahead. After breakfast, we met with our translators and a local veterinarian, loaded our supplies into the van, and headed to our treatment location for the day. We then unpacked, set up, and greeted the local people and animals we were treating that day.
Halfway through each day, we ate lunch together and took time to get to know the locals and animals we were working with. At the end of our long, but rewarding clinical days, we would clean our treatment area, pack up, and head back to the hotel where we would share dinner and tell one another about the lessons we learned during the day.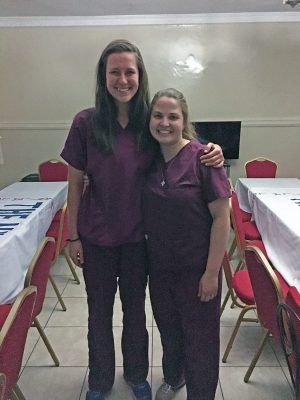 There was a lot of work to be done this year; we dewormed 35 cattle and 125 goats. We vaccinated 294 dogs, 30 cats, and 453 chickens. We also neutered 8 dogs and 1 cat and spayed 7 dogs. I'm humbled, and amazed, to say we were able to treat that many animals with having only 4 American veterinarians and veterinary medical students.
I'm so grateful to have had another fulfilling, educational, and humbling experience in Malawi. Thank you to all those who made these experiences possible for me.