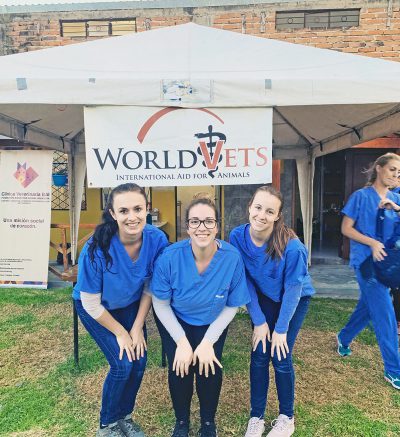 Thanks to the Michigan State University College of Veterinary Medicine, I was able to attend an international veterinary program with the World Vets Organization. I spent a week in Otavalo, Ecuador, which is two hours north of Quito, the capital. The team and I completed four days of sterilization surgeries for the pets of locals. This included physical examinations to ensure the pets were healthy enough to undergo a surgery, induction, and the actual surgery.
Thanks to this program, I was able to complete spays and neuters on dogs and cats after only my first year of veterinary medical school! We also had one outreach day, where we drove up into the Andes Mountains and provided preventative health care to the animals of a small local community. We saw dogs, cats, sheep, cattle, horses, and pigs. It was a great way to learn about how to handle all the different animals and different protocols for preventative medicine.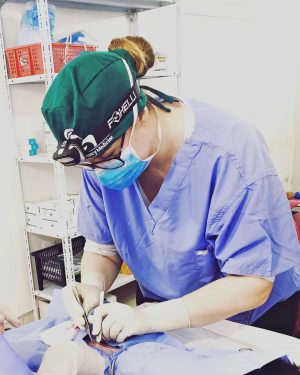 Not only did I gain an array of skills from the program, but I was able to gain a new outlook on veterinary medicine by experiencing it through the lens of a culture different to my own. The people of Otavalo live very differently than Americans, and it was incredible to see how much we could provide and how thankful the people were. It also was a great way to practice my Spanish speaking skills in a veterinary medical setting, especially if I want to use them in the future!
I am so thankful that the College provided me with a scholarship so I could have this amazing experience; I value the skills it brought me, the lessons it taught me, and the memories it gave me.