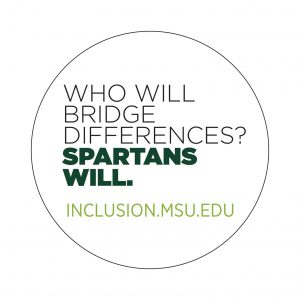 Founded in 2001, Veterinarians as One Inclusive Community for Empowerment (VOICE), formerly known as Veterinary Students as One in Culture in Ethnicity, is a national student-run organization committed to increasing awareness, respect, and sensitivity to differences among all individuals and communities in the field of veterinary medicine. Our goals are to promote the veterinary profession, emphasize the importance of cross-cultural awareness in the profession, and to celebrate diversity within the profession of veterinary medicine.
For more information see the VOICE website
Two student organizations at the College of Veterinary Medicine comprise VOICE within the community. They are the BIPOC Club and the MSU Latinx Veterinary Medical Association. For further information, see our Student Organizations page.