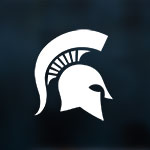 Prior Degrees
BS Laboratory Animal Science, North Carolina A&T State University, 2001
MEd Secondary Science Education, South Carolina State University, 2004
DVM, Tuskegee University, 2007.
Anatomic Pathology Residency, Michigan State University, 2010.
Diplomate, American College of Veterinary Pathologists, 2010.
Mentor(s)
Dr. Linda Mansfield
Research Interests
Infectious disease, autoimmunity, and mechanisms of disease. My current work focuses on Guillain Barre' syndrome following infection by Campylobacter jejuni.
Dr. Gadsden's publications