This year, the MSU College of Veterinary Medicine's Food Systems Fellowship Program (FSF) will award three scholarships to students Hailey Sharrard (DVM '22), Torei Kulpinski (DVM '21), and Colleen Potter (DVM '20). The scholarships—funded by Merck Animal Health—are each worth $5,000.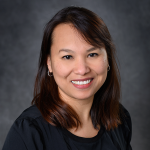 Potter, Kulpinski, and Sharrard are all native Michiganders from Zeeland, Bronson, and Peck, MI, respectively. Potter plans to stay in the Midwest and become a dairy practitioner, practice high-quality medicine, develop valuable relationships with clients, and offer education about the dairy industry.
Kulpinski aims to use her doctorate to improve the future of food systems, with a focus on bovine and swine medicine. Her career plans include developing clinical skills in private practice before moving on to an industry role, continuing to advocate for animal agriculture, and becoming a trusted educator to her future clients and community.
Sharrard grew up on her family's dairy farm, and her career goal is to become a dairy-focused production animal private practitioner, with an emphasis on whole-herd consulting and on-farm employee training to assist producers in working toward producing the safest possible quality product for all to enjoy.
About the Food Systems Fellowship Program
FSF is a unique national collaboration between the College and industry partners, who are interested in ensuring the supply of well-trained veterinarians to work in the food animal industry. Established by the College in 2006, FSF includes public policy, animal health, public health, agribusiness, pharmaceutical medicine, and regulatory veterinary medicine.
Program partners for 2019 were Merck Animal Health, AntelBio, Zoetis, Michigan Milk Producers Association, Michigan Department of Agriculture and Rural Development, MSU Beef Center, and Herbruck's Poultry Ranch.
Merck Animal Health
Merck Animal Health has been in a partnership with the MSU College of Veterinary Medicine's Food Systems Fellowship Program (FSF) since 2006. As a commitment to the future of food animal veterinarians and agriculture, Merck Animal Health began awarding three $5,000 scholarships in 2013. Since then, students, who have participated in FSF and are still enrolled in the DVM Program at the College, are awarded the opportunity to apply for the Merck Animal Health Scholarship.
Merck Animal Health is a research-driven company that specializes in developing, manufacturing, and marketing a range of veterinary medicines and services. Merck's mission of advancing animal healthcare is shown through its dedication to educating future food animal veterinarians.