The Michigan State University College of Veterinary Medicine hosts a yearly Achievements Ceremony to recognize the milestones of our community, which includes students, residents, interns, staff, faculty, and more. Though we could not hold the 2020 ceremony in person, we'd like to acknowledge the accomplishments and hard work of those who make the College what it is.
Completed Internships
Small Animal Clinical Sciences
Anthony Barillo: Specialty-Surgery
Williams Chung: Specialty-Surgery
Clarissa Freemyer: Rotating-General
Lauren Gravatt: Rotating-General
Michael Hale: Rotating-General
Emily Hartman: Specialty-Surgery
Courtney Hawthorne: Rotating-General
Regina Hayburn: Specialty-Oncology
Katilee Jacobs: Specialty-Oncology
Jordan James: Rotating-General
Jacob Nilles: Rotating-General
Flavia Vaduva: Specialty-Primary Care
Kelsey Willis: Rotating-General
Nicole Winegarner: Rotating-General
Completed Residencies
Small Animal Clinical Sciences
Erin Binagia: Emergency/Critical Care
Tamilselvam Gunasekaran: Cardiology
Linda Okonkowski: Internal Medicine
Tereza Stastny: Emergency/Critical Care
Alysha Vincent: Internal Medicine
Zijin Zhou: Dermatology
On-the-Spot Award Recipients
An On-the Spot Award is defined by the action of one individual or group of individuals identifying, at any given moment, another employee contributing significantly to the greater good or mission of the college or university. This can be through actions that are simple and special or grand and complex.  It is also for actions that are beyond what is normally encompassed in the job duties or responsibilities. It can also be used to recognize an individual for performing their duties in an extraordinary fashion.
On-the Spot Award Recipients
Nathan Allen (VMC)
Enass Bassiouny (VDL)
Mark Bowman (IT Services at VDL)
Ashley Braman (DEAN)
Christina Burley (VMC)

Amber Doxtader (VMC)
Casey Dropkin (SCS)

Patricia Galvin (VMC)

Deborah Geuns (VDL)
Anna Gilmet (VDL)
Ragine Hanson (VDL)
Denise Harrison (PDI)
Courtney Hawthorne (SCS)
Elizabeth Herbst (VDL)
Jerry Horn (VDL)
Jordan James (SCS)
Suzanne Kull Mason (VDL)
Natalie Money (VDL)
Karin Morton (VMC)

Laurence Occelli (VMC)

Clayton Parrish (VMC)

Alyssa Robbins (VMC)

Catherine Rubendunst (VDL)
Greg Snider (IT Services at VDL)
Ashley Taylor (VMC)

Jeanne Walser (Veterinary Nursing Program)
Leslie Williams (DEAN)
Thomas Wood (VDL)
Krehbiel Distinguished Staff Award
The Krehbiel Distinguished Staff Award, created by Dr. Janver and Mrs. Linda Krehbiel, is granted to a staff member who exemplifies excellence in overall job performance, and has outstanding interpersonal skills and working relationships that contribute to the overall climate, morale, and professionalism of their unit or department. Nominees should also display innovation and offer valuable service within their unit, department or the college as a whole.
Marcia Hanson, VDL Client Service Center
The recipient of the 2020 Krehbiel Distinguished Staff Award is Marcia Hanson. Marcia's hard work and dedication to MSU CVM is evidenced by the nomination we received from members of her team in the VDL Client Service Center (CSC).
CVM Distinguished Veterinary Alumni Awards
Recipients have received their Doctor of Veterinary Medicine degrees from the Michigan State University's College of Veterinary Medicine and are held in high esteem by their colleagues for their achievements in practice, teaching, research, service, or organized veterinary medicine.
The awards are conferred in two categories. One goes to an individual who has distinguished himself or herself in private practice for a sustained period of time and who has added great value to the veterinary community through excellence in practice, exemplary professionalism, and outstanding service. The other goes to an individual who similarly has excelled in public practice with government, corporate, military, or academic entities and added significant value to the profession and to his or her organization.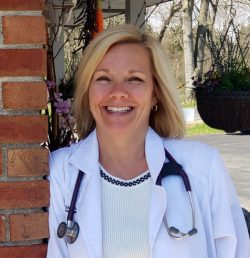 CVM Distinguished Veterinary Alumna, Practitioner: Dr. Melissa Owings (DVM '98)
Dr. Melissa Owings received her DVM degree from MSU in 1998. After graduation she practiced in the Jackson, Michigan area before acquiring Kibby Park Animal Hospital in 2007. As the owner, Dr. Owings is well-respected in the Jackson community. She advocates for her patients and clients, referring them to MSU faculty when necessary. Dr. Owings is the current President of the Michigan Veterinary Medical Association and a member of the MVMA Legislative Advisory Committee. She is also active in her local community. She has served on a state-wide task force for preventing opioid addiction, and currently serves on the MHS Opioid Stewardship Collaborative. In addition, she is the current President of the Jackson Junior Welfare League. Dr. Owings established the Barkley and Lulu Foundation in 2012, to provide grant assistance for treatment for local pets who require medical care as well as to fund the Jackson Cat Project, a sterilization program to reduce cat reproduction in Jackson County. In 2019, the Barkley and LuLu Foundation provided over $33,000 in grants to local veterinarians for providing medical services to pets in need.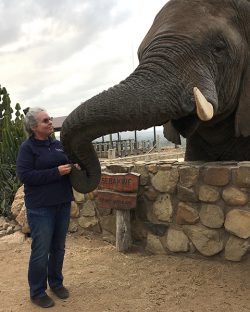 CVM Distinguished Veterinary Alumna, Non-Practitioner: Dr. Noreen Lowe Heikes (DVM '90)
Dr. Noreen Lowe Heikes received her DVM degree from MSU in 1990. She earned her MA degree from Western Michigan University in 2017 and has Michigan Teaching Certifications in Secondary Science (biology) and Career and Technical Education in both General Agriculture and Animal Health. Dr. Heikes is a Career and Technical Education Instructor at Vicksburg High School, teaching courses in veterinary and agricultural sciences. Her program was awarded the Career and Technical Education Program Excellence in Practice Award from the Michigan Department of Education in 2016, and Excellence in Education award in 2019. The past two years Dr. Heikes coordinated a voluntary field trip for students to South Africa to work hands-on with wildlife and conservation veterinarians. Among many additional initiatives in her local community, she has implemented a cat fostering program for students housed in her veterinary science classroom and provides leadership opportunities for her students through the FFA-Future Farmers of America and HOSA-Future Health Professionals organizations.

Honorary Veterinary Alumni Award
The recipient is a non-alumnus member of the College community who has been both distinctive and distinguished in one or more of the College's mission areas – teaching, research, or service.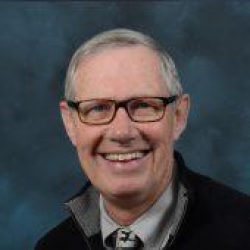 CVM Honorary Veterinary Alumnus- Dr. N. Kent Ames
Dr. Kent Ames received his DVM degree from the Ohio State University in 1974 and completed a residency and MS degree in food animal medicine and surgery from Kansas State University in 1977.
Ames is a professor emeritus in the Department of Large Animal Clinical Sciences at the MSU College of Veterinary Medicine. He has had a distinguished career as a clinician, educator, researcher, and leader in the veterinary profession. He received the SCAVMA Outstanding Teacher Award six times, and the Norden Distinguished Teacher Award four times, one of which resulted in Dr. Ames receiving the AAVMC Distinguished Veterinary Teacher Award in 1995. And, although officially retired, Dr. Ames soon after returned to MSU to do clinical teaching. Beside his excellence in teaching, Dr. Ames was also a leader in the profession, having served as president of the American Association of Bovine Practitioners and as an AVMA Fellow in Washington, DC. He is the author of numerous manuscripts and abstracts, book chapters and the editor of the Noordsy's Food Animal Surgery textbook.
CVM Distinguished Postdoctoral Alumni Award
Recipients of the Distinguished Postdoctoral Alumni Award have either received a Masters Degree or Doctor of Philosophy Degree under the direction of a member of the faculty, or completed an internship or residency training program at Michigan State University's College of Veterinary Medicine.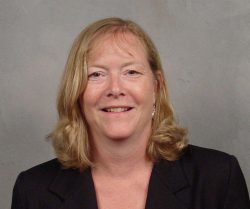 CVM Distinguished Postdoctoral Alumna: Dr. Eileen Thacker (PHD '92)
Dr. Eileen Thacker received her DVM degree from the University of Minnesota in 1978. After graduating she worked in several veterinary practices in Minnesota before moving to Michigan, when her husband, Dr. Brad Thacker joined the MSU Large Animal Clinical Sciences faculty. In 1985 she started as a specialist in the Endocrine Section of the Animal Health Diagnostic Laboratory at MSU and began her PhD graduate program. She completed her PhD in 1992 with the Department of Pathology. Her research was recognized by the Society of Comparative Endocrinology for which she received the Daniels Award for Excellence in the Advancement of Knowledge Concerning Small Animal Endocrinology from the American College of Veterinary Internal Medicine. Dr. Thacker was a postdoctoral fellow at USDA's Avian Disease and Oncology Laboratory in East Lansing from 1992-1994 before accepting a research associate position in the Veterinary Medical Research Institute at Iowa State University. She was promoted to assistant professor (tenure track) in 1998; associate professor with tenure in 2000; and full professor in 2006. In 2008, Dr. Thacker became a National Program Leader at USDA Agriculture Research Service (ARS) in Beltsville, Maryland. She continued in this position until November of 2015 when she became the first center director for USDA-ARS's National Poultry Research Center in Athens, Georgia. She retired in February of 2019.
CVM Distinguished Veterinary Technology Alumni Award
The recipient of the Distinguished Veterinary Technology Alumni Award has received a Bachelor of Science degree in Veterinary Technology or a Certificate of Completion in Veterinary Technology from the Michigan State University College of Veterinary Medicine, and has excelled in practice, teaching, research, service, or organized veterinary medicine.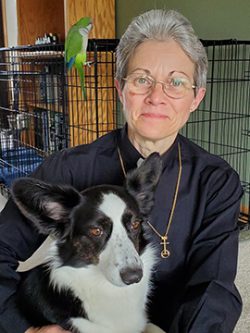 CVM Distinguished Veterinary Technology Alumna: Dawn E. Christenson, LVT, M.Div. (ATCT'79)
Dawn Christenson received her Animal Technology Certificate from MSU in 1979. She began teaching in the MSU Veterinary Technology Program in 1981 and has made a lasting impression on many CVM students. In 1997 she published the first edition of the textbook Veterinary Medical Terminology (Elsevier), which has been used by veterinary nursing and DVM students at MSU and many other institutions. She has created terminology flash cards as a compendium and an online veterinary medical terminology resource, to accompany the 2nd edition of the text. In 2019, she published the 3rd edition of Veterinary Medical Terminology. Throughout her career, she has promoted the advancement of veterinary nursing by serving State and National organizations, including the MAVT (Michigan Association of Veterinary Technicians), NAVTA, AVTE (Association of Veterinary Technician Educators), and the AAVSB - VTNE Committee. Prior to her retirement from CVM in 2011, Dawn began pursuing a Master's of Divinity at Chicago Theological Seminary. She studied part-time while working full-time in hospice care and eventually in the VMC, graduating in 2016. Dawn worked as an Emergency Critical Care Medicine technician in the MSU Veterinary Medical Center for 6 years. She is currently serving communities in transitional ministry.

CVM Diversity and Inclusion Award
This award is to recognize a single individual from the MSU CVM community -– faculty, staff, student, or alumni -- for contributions to Diversity and Inclusion in alignment with the College's values and Strategic Plan.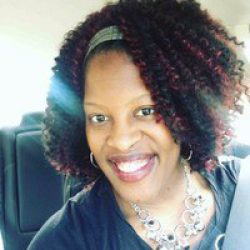 2020 Recipient of the CVM Diversity and Inclusion Award and third recipient of the newly created Diversity and Inclusion Award in 2017: Dr. Barbie Gadsden, DVM, PhD.
Dr. Gadsden is currently principal pathologist at Charles Rivers (formerly MPI research), but previously a summer student, anatomic pathology resident, and PhD student at Michigan State University. Dr. Gadsden completed her DVM at Tuskegee University.  Dr. Gadsden has supported diversity programs at MSU CVM with distinction by supporting the Biomedical Research for University Students in Health Sciences (BRUSH) Summer Research Program, mentoring students in the NIH-Merial R25 summer research program, coaching students in the MSU, Charles Drew Science Scholars Program and serving as an instructor and mentor to Enrichment Summer program (ESP) participants.  She has served as MSU CVM keynote speaker for our Dr. Martin Luther King (MLK) day celebration, presenting "The importance of living the dream."  In addition, she has been an informal mentor and role model to many students, peers, and supervisors as she has progressed through her career.  Dr. Gadsden is a successful professional with demonstrable contributions to advance Diversity and Inclusion at MSU, CVM, and the veterinary profession.