The MSU Veterinary Medical Center and the MSU Veterinary Diagnostic Laboratory Need Your Help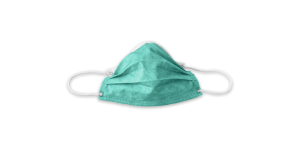 Due to the high demand for personal protective equipment (PPE), the Hospital and Laboratory need to conserve its supply of face masks, which are needed to perform surgeries, perform essential diagnostic tests, and keep our veterinary healthcare team healthy and safe. In addition, they are being requisitioned by human healthcare teams.
According to the CDC, fabric masks are a crisis response option when other supplies have been exhausted. Please help us protect our veterinary healthcare team so they can continue to heal your four-legged friends.
If you would like to donate handmade face masks, here's what we need:
The masks should be made out material that is new/never used cotton, such as one of the following:

100% cotton t-shirt
100% cotton pillow case
Other materials of 100% cotton

We ask that you please reference mask website one and mask website two, as they outline the specific requirements for mask-making
Please select mask website one or mask website two and follow their instructions for how to make the masks

For both resources, the instruction guides are at the bottom of the articles
We kindly ask that you deliver the face masks by hand or by mail to the Hospital and/or Laboratory:
MSU Veterinary Medical Center
736 Wilson Road
East Lansing, MI 48824
MSU Veterinary Diagnostic Laboratory
4125 Beaumont Road
Lansing, MI 48910
If you choose to deliver the face masks by hand to the Hospital, we ask that you please only do so if you are healthy. And please note that upon arrival, you will be asked triage questions just as if you were to have brought in your animal. This is to make sure that you stay safe and healthy, as well as all the clients, team members, and patients at the VMC.

Thank you so much for your support and understanding during this challenging time. Your generosity allows us to keep our veterinary healthcare team healthy so they can continue to heal and protect animals.