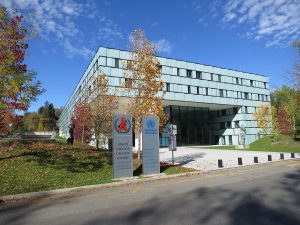 Last month, I was invited to be a technical advisor for one week at the World Health Organization (WHO) headquarters, located in Geneva, Switzerland. This opportunity was possible through my current work with Dr. Charles Mackenzie, Professor at the MSU College of Veterinary Medicine and MSU African Studies Core Faculty Member, and our collaboration with the Liverpool School of Tropical Medicine. Dr. Mackenzie's career has been focused specifically on the diagnostic, pathogenesis, and implementation of patient care for those suffering from the tropical diseases onchocerciasis and lymphatic filariasis.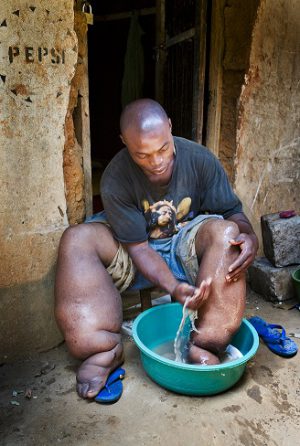 As a technical advisor, I had the privilege to assist with writing the new content for the updated WHO lymphatic filariasis website and updating the endemic country database. Updating the website is an important step in distributing the necessary information for endemic countries and private partnerships to begin assisting patients. There are 73 endemic countries affected by lymphatic filariasis. These countries are at various stages of the control and elimination process. Identifying each country's status aids in the knowledge of where future funding is needed in order to provide care for suffering patients. Dr. Charles Mackenzie has been an advocate for tropical disease control and elimination on behalf of MSU for the past 30 years. Through his mentorship, I was able to play a small role in the advancement of managing the disabilities caused by these diseases.
Onchocerciasis and lymphatic filariasis affect millions of people across the globe. Providing treatment and access to quality care to those affected is essential. Elimination is possible by interrupting the transmission cycle of the parasite by administering preventative chemotherapy drugs.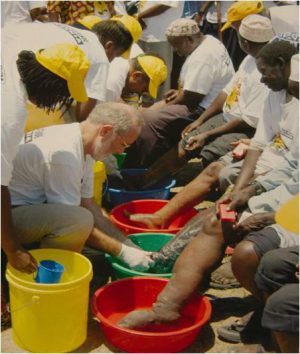 These drugs have been generously donated to endemic countries by GlaxoSmithKline (GSK) and Merck & Co. In 2014, 559 million people were treated for lymphatic filariasis and 112 million people were treated for onchocerciasis (WHO. Geneva Preventive chemotherapy for helminth diseases: progress report, 2014 Weekly epidemiological record, No. 8, 2016, 91, 93–114).
Now efforts are being made to focus on providing access to quality care. WHO manages a working committee which includes various private partnerships, such as endemic countries, academics, and government and non government institutions that suggest key guidelines in order to implement sustainable health care services to patients suffering from neglected tropical diseases. WHO then publishes these guidelines and it is up to the supporting partners to promote advocacy for patients.