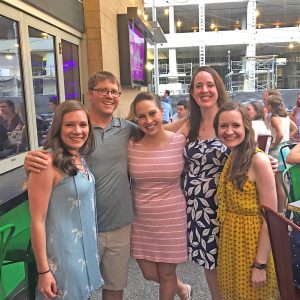 In June I had the pleasure of attending two meetings in Arizona: The Society for Comparative Endocrinology (SCE), and the American College of Veterinary Internal Medicine (ACVIM). MSU faculty, residents, and graduate students from Endocrinology, Internal Medicine, and Comparative Medicine and Integrative Biology presented their work. These presentations highlighted the strong connections between diagnostic endocrinology, internal medicine, and clinical research.
Dr. Kent Refsal, professor in Pathobiology and Diagnostic Investigation for the MSU Veterinary Diagnostic Laboratory Endocrinology Section, gave a very well received talk on iodothyronines in pet foods. Dr. Puja Basu, a PhD candidate in Comparative Medicine and Integrative Biology at the College, shared some of her dissertation research on anti-Müllerian hormone in domestic dogs.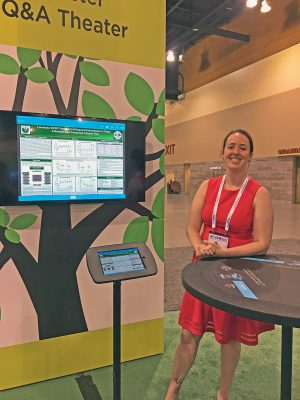 Dr. Alysha Vincent, an internal medicine resident for the College's Department of Small Animal Clinical Sciences, took the SCE Early Career Award for her work showing how a low-dose protocol for treatment of Addison's disease in dogs is likely to be safe, effective, and less costly for owners. Dr. Daniel Langlois, assistant professor for the Department of Small Animal Clinical Sciences and clinician for the Hospital's Internal Medicine Service, and Dr. Amy Oberstadt, who just completed her residency in internal medicine at the College, both won Oxford Awards.
The Oxford Awards recognize outstanding manuscripts for basic research and clinical studies in companion animal endocrinology, and recipients are determined by an SCE committee. Dr. Langlois won the basic science award for his manuscript detailing a new drug for use in canine Cushing's patients (BMC Endocr Disord. 2018 May 2;18(1):24). Dr. Oberstadt won the clinical research award for her work regarding radioiodine treatment for hyperthyroidism in cats (J Vet Intern Med. 2018 Nov;32(6):1891-1896). Both Dr. Vincent and Dr. Oberstadt are mentored by Dr. Langlois.
For me, these meetings were an excellent opportunity for professional development, networking, and continuing education. I also was extremely proud of the strong showing by my MSU colleagues, proving once again that our faculty and trainees are at the front lines of laboratory diagnostics, clinical research, and internal medicine. I am pleased to be a part of such a talented group that is constantly striving to improve animal health and quality of life through innovative diagnostics and therapies.