A student at the Michigan State University College of Veterinary Medicine was awarded a generous scholarship as part of the inaugural Aurora Pharmaceutical DVM Student Scholarship Program.
Valeria Johnson (Doctor of Veterinary Medicine Class of 2022) was granted $10,000 by Aurora Pharmaceutical Inc., a veterinary pharmaceutical product development and manufacturing company. For its Scholarship Program, the company gave a total of $50,000 in varying amounts to 14 future veterinarians from across the United States.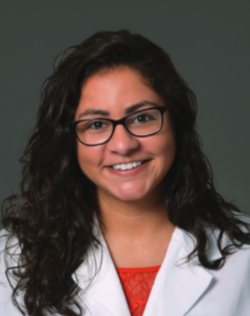 "A big thank you to Aurora Pharmaceutical for supporting the ambitions of future production animal veterinarians," says Johnson. "This scholarship is making it possible for me to participate in production animal rotations all over the nation next spring."

"We look forward to seeing what this generation can do for our industry once they graduate from their programs in 2022," says Mike Strobel, CEO and founder of Aurora, in a press release. "We look forward to continuing to grow this program in the years ahead and show our support to the next generation of DVM professionals."
Thanks to this scholarship, Johnson will be able to expand the scope of her education by attending production animal rotations at other organizations. She has planned experiences to learn about both swine and poultry medicine.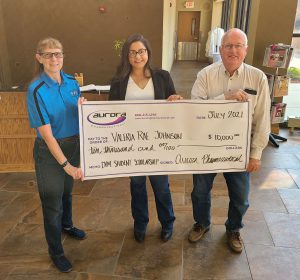 Johnson's career goals include being a production animal veterinarian focused on swine and poultry medicine. In the past, she has worked as an assistant farm manager at Maple Island Turkey Farm, part of Sietsema Farms of Allendale, Michigan. After graduation, she will return to Sietsema Farms as the first-ever company veterinarian. "I am very excited to continue my relationship with them," she says.

Johnson hails from Holton, Michigan. She earned an associate's degree in general studies from Muskegon Community College before attaining a Certificate of Poultry Science from the University of Wisconsin-Madison. She earned a bachelor's degree in animal science from Michigan State University, where she is currently a fourth-year student at the College of Veterinary Medicine. She expects to graduate in May 2022.