The Michigan State University College of Veterinary Medicine has been recognized with the 2021 Higher Education Excellence in Diversity (HEED) award by INSIGHT Into Diversity Health Professions magazine.
The HEED award is given to colleges and universities in the United States that demonstrate an outstanding commitment to diversity and inclusion. The award is granted each year by INSIGHT Into Diversity, a leading publication that covers diversity and inclusion in higher education, based on campus initiatives, programs, outreach, student recruitment and retention, and hiring processes.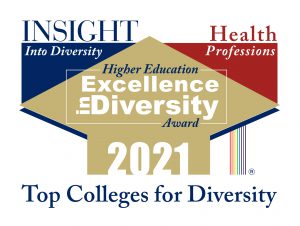 "It's an enormous honor to receive this award," says Dr. Birgit Puschner, dean of the College. "Our Office of Diversity, Equity, and Inclusion has worked hard to bring DEI topics to the forefront of College-wide conversations, and we have continued to make meaningful progress on fostering a more diverse and inclusive learning and work environment. This work is inspiring, critically important, and intrinsic to our mission and our societal impact. I wish to thank faculty, students, staff, alumni, and community partners who have been leading and championing these efforts. We have more work to do, and I look forward to continually building on the progress we have made."

"As Michigan State University strives to become a more diverse, inclusive and equitable place to study and work, the College of Veterinary Medicine is helping to lead the way through its thoughtful leadership and unwavering commitment to our employees and most importantly our students, tomorrow's leaders," says Dr. Jabbar Bennett, the University's vice president and chief diversity officer and professor of medicine at the College of Human Medicine.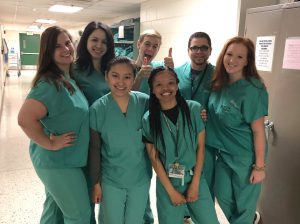 Some of the College's most recent initiatives include:
Two summer programs target students from backgrounds that are underrepresented in the sciences; the Biomedical Research for University Students in Health Sciences Program unites undergraduate and veterinary students to conduct their own summer research, and the Enrichment Summer Program provides leadership development, didactic coursework, and clinical experience for undergraduate students who plan to pursue veterinary medicine.
Within the halls of the College, the Office of Diversity, Equity, and Inclusion coordinates events for the community, including monthly town halls about topics such as intersectionality, mental health, and gender identity. The Office also hosts the Pages and Pixels media discussion group, in which students, staff, and faculty consume and analyze DEI-related books and movies together. The Office also sponsors students, staff, and faculty each year to participate in a certificate program for diversity and inclusion in veterinary medicine hosted by Purdue University, which involves volunteer work and community education projects.
The College's Diversity, Equity, and Inclusion Committee has formed sub-committees that meet regularly to determine how to integrate DEI concepts into the College's curriculum and hiring practices.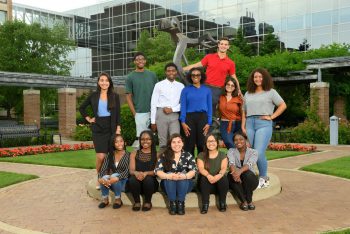 "As a result of outreach and retention efforts, the College is proud to have a student body that comprises 41% first-generation students, and 28% of students belonging to minoritized backgrounds," says Dr. Hilda Mejia Abreu, associate dean of Admissions, Student Life, and Inclusivity. "We're grateful to INSIGHT Into Diversity for this recognition of the efforts of so many individuals at the College."
"This recognition is a testament to the hard work of students, staff, faculty, and other members of our community who care deeply about developing a culture that values diversity, equity, and inclusion," says Dr. Kevin Leonard, assistant director of diversity, equity, and inclusion.
The College's work to promote diversity, equity, and inclusion extends beyond campus and seeks to better the field of veterinary medicine as a whole. In one such way, the College was recently awarded a $10,000 grant by animal nutrition company Purina to fund a resource room at the Detroit International Academy for Young Women. This room will create a space for high school students to learn about science and medical fields, including veterinary medicine, and is part of a partnership between the College and the Academy to form a pathway to veterinary medicine to underrepresented populations, as well as widen access to veterinary care to minoritized communities.
The College previously won the award in 2018.