On April 21, 2023, the Michigan State University College of Veterinary Medicine celebrated the completion of an extensive renovation, infrastructure upgrade, and modernization project at its Veterinary Medical Center. The upgrades will allow the Hospital to better serve local families and their animals.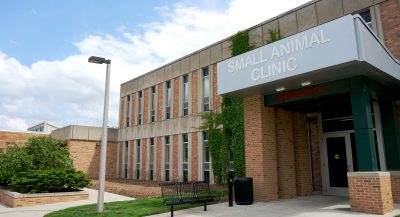 The renovations were completed alongside the installation of a new HVAC system. Construction allowed the opportunity to streamline physical spaces in the Hospital, which in turn allows for streamlined workflows among the many teams of veterinarians, veterinary nurses and students who work together in patient care.

"As a veterinary hospital that operates 24 hours a day, and sees more than 30,000 cases a year, we need top-notch facilities in order to best treat the diverse set of patients that we see," says Meyers. "We have more than 20 specialty services that collaborate to treat animals, and a more streamlined and modern clinical environment will allow us to better serve our community, as the number of cases we see grows each year."
Specific enhancements bolster biosecurity practices for the benefit of humans and animals, such as a new building entrance that allows patients with infectious diseases to enter separate from other animals, protecting all from exposure. Connected to the new entrance is an updated isolation space that enhances the Hospital's ability to safely care for these patients.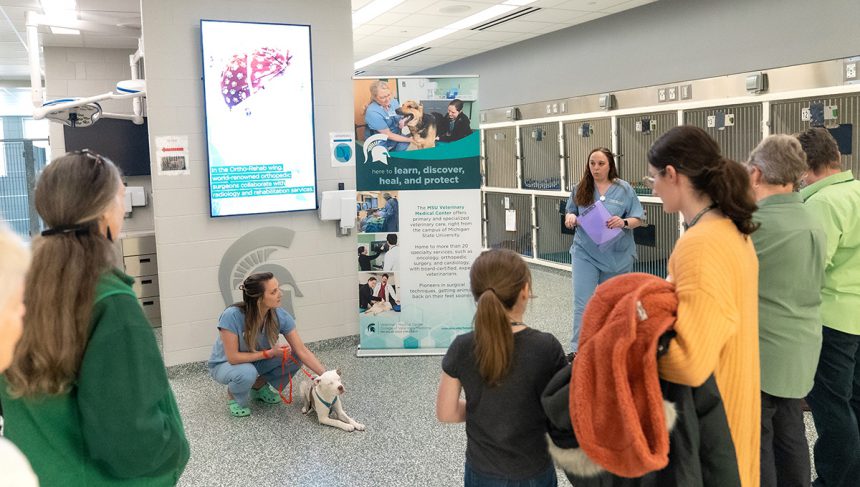 In other areas, walls were demolished to create comfortable and wide areas for treating patients, where previously, physical barriers inhibited patient monitoring and group collaboration. Newly implemented storefront-style glass doors vastly improve the usability and viewability of patient wards, and newly installed external windows bolster patient and employee wellness by allowing for natural light.
"We're grateful for the opportunity to improve our facilities," says Dr. Kelley Meyers, director of the Hospital. "These modernizations not only support best veterinary care practices for the sake of our patients, but they also create a better clinical environment for the veterinarians, veterinary nurses, caretakers and students who work and learn within our walls."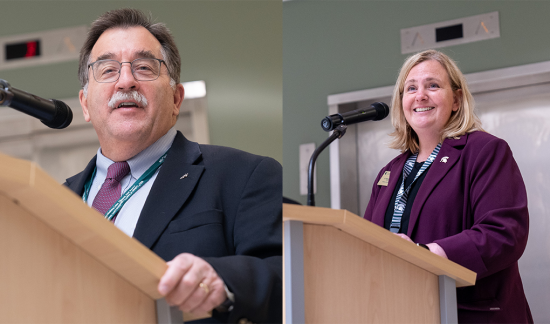 The construction and renovation were made possible in large part by lead gifts from the Matilda R. Wilson Fund and Nancy L. Brookins. The Matilda R. Wilson Fund is a charitable trust named in honor of a former MSU trustee, and the fund has supported numerous initiatives at the College, including past facility upgrades and an endowed faculty position. Nancy L. Brookins is a grateful client of the Hospital, who entrusted the care of her poodles throughout the years to its dedicated staff. The project was also financially supported by the University and Board of Trustees. The MSU Veterinary Medical Center was originally built in 1965, with various additions and upgrades throughout the decades. Before the most recent renovations, prior facility upgrades included an overhaul of the Small Animal Emergency and Critical Care Center and improvements to the patient entrances and waiting areas.