Marisa Henry; Research Assistant/PhD student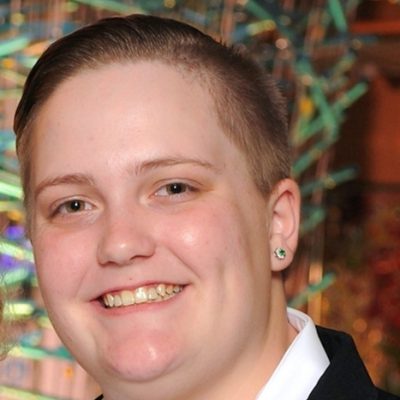 Marisa Henry is an MSU PhD student. She is from the northern part of Connecticut, a small town named Ellington. She came to Michigan State University to study Animal Science with a concentration in Pre-Veterinary Medicine, and chose MSU for it's equine-related classes offered at the Horse Training and Research Center. Her interests are anything horse-related, whether it be nutrition, physiology, genetics, or reproduction. In the future, she would like to own and operate an equine rehabilitation center. She has worked as an undergraduate at NMDL since 2016, and will begin her Master's degree in the Fall of 2019. She will continue her research in Equine Immune Mediated Myositis (IMM) with a pilot trial for a new supplement, and Equine Myofibrillar Myopathy (MFM) with a nutrition trial related to oxidative capacity.
Abigail Schultz; Laboratory Assistant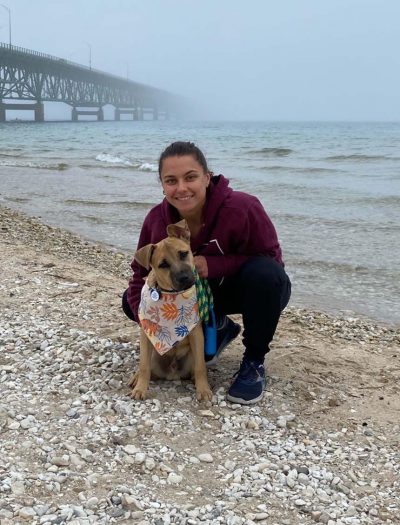 Abby is from Flushing, Michigan and began her undergraduate career at MSU in 2016 as a part of Lyman Briggs College of Science. She graduated in 2020 with two bachelor's degrees: one in Nutritional Sciences, and the other in Kinesiology. Abby is also a Certified Personal Trainer (CPT) through ACE as well as a Level 1 CrossFit Coach (CFL1). Her passion lies in fitness and health in both animals and humans. Though formerly interested in human medicine, Abby had a change of heart during her junior year in college and decided to work toward the goal of becoming a veterinary orthopedic surgeon. As part of the NMDL, Abby currently aids in the processing of tissue samples, biochemical assays, and data analysis.
Deborah Velez-Irizarry; Research Associate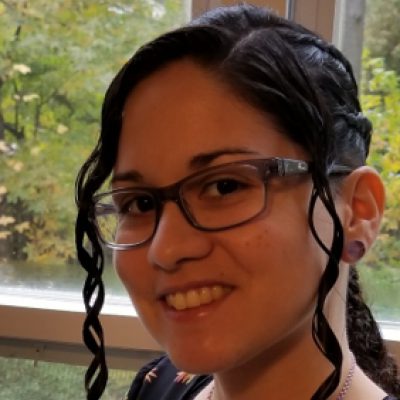 Deborah Velez-Irizarry is working at NMDL as a research associate. Originally from Puerto Rico, Deborah obtained her BS and MS in Animal Science. Her PhD was earned from Michigan State University, where she researched quantitative methods to map expression QTL and allele-specific expression. Currently, her research focuses on elucidating critical pathways limiting glycogen repletion and performance in horses through the integration of proteomics and transcriptomics analysis. She has future research interests in the study of cis and trans-regulatory elements, influencing phenotypic variation and disease through the use of multi-omic data integration.
Students
The Valberg lab is fueled by enthusiastic and talented undergraduate, veterinary students and graduate students that work on specific projects during the school year and during the summers. Our goal is to inspire students to develop a lifelong appreciation for, and love of research, and to further the careers of hard working students. A positive team-based experience is a strong focus of our research environment.
Zoë Williams; PhD completed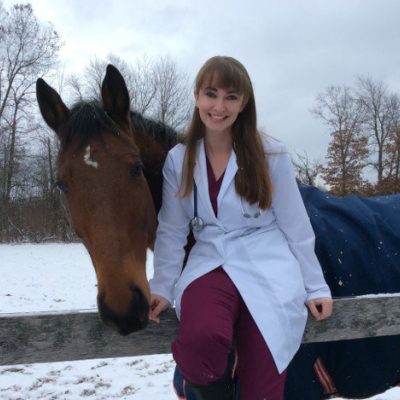 Zoë Williams has a degree in Cell Biology from the University of California, Davis and is interested in equine neuromuscular disorders and their comparative diseases in humans and other species. She is a DVM/PhD graduate student investigating the characteristics, etiology, and possible treatments of Myofibrillar Myopathy (MFM) in Warmblood horses. MFM is a disease characterized by myofibril disorganization in muscle, leading to weakness and dysfunction. She is a multidisciplinary equestrian with two horses of her own and enjoys volunteering at community outreach events and playing oboe, flute, piccolo, and saxophone.
Collaborations