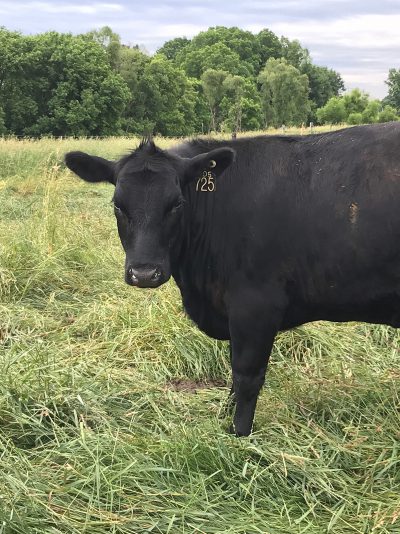 As a veterinary medical student, I have had the great joy of being able to work closely with the animal agriculture industry. I have grown to love and respect the cattle industry through my experiences, but especially this summer, as I have completed my Food Systems Fellowship at the MSU Beef Cattle Research Center (BCRC). I have taken great interest in my summer project of helping to plan the Breakfast on the Farm event that will be held at the BCRC for the first time ever. Since 2009, MSU Extension has hosted Breakfast on the Farm events on various cattle farms throughout Michigan. Some of these events were held on family dairy cattle farms and others, like MSU's, have been on beef cattle farms.
Breakfast on the Farm has reached more than 85,000 people in its 9 years of existence, and 45 percent of these people say that they had not been on a modern cattle farm in the past 20 years. This event is intended to educate families and the local community about the day-to-day operations of modern farms. The desire is that the myths and fears of the unknown can be overcome through proper education and awareness. There are never-ending new marketing labels put on animal products to appeal to the public eye. These labels can be overwhelming to most of us. I encourage you to bring an open mind and come learn about what all these labels mean for how a farm operates and how the animals are treated from the professionals that have devoted their lives to them.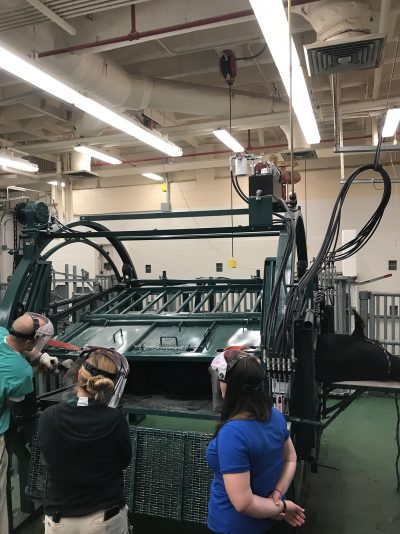 Most of the families that have attended Breakfast on the Farm enjoyed the event. They were so interested to see the technology advancements used on a farm and how the animals were treated. It was eye opening for most families to learn all the facts about how the farm is run and why certain practices are necessary for adequate animal welfare. Parents were especially happy to know that they were providing their children with an educational experience that was fun for the entire family. They could not wait to see if there was going to be another event like Breakfast on the Farm in the future.
As a veterinary medical student, I am vigilant about trying to support agricultural products. Animal products, such as meat, milk, and cheese, make up a large portion of a healthy diet for young kids. Animal products are packed full of protein, vitamins, and minerals that help our kids to grow. Protein is essential for proper growth and development for bones, muscles, skin, and even our blood. Animal proteins are a "complete" protein, which means that they contain all the essential amino acids and are higher in quality when compared to plant proteins. The vitamins and minerals contained in animal products can help build tissues, form red blood cells, aid the nervous system, carry oxygen in blood, and boost immune system and muscular function.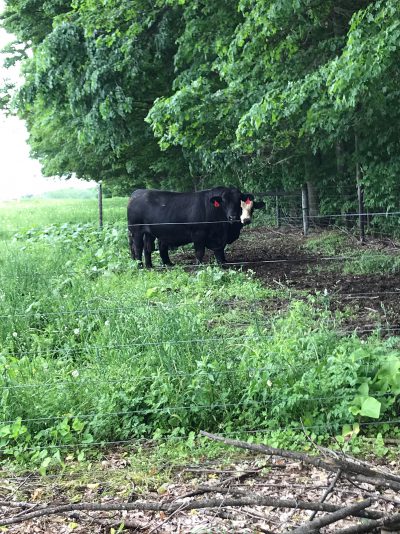 As a mother, I am always worrying about what my son eats and the food I give him to fuel his body, especially since he has food allergies that include dairy and soy proteins, which can result in an iron deficiency. I am extremely excited about being able to attend my first Breakfast on the Farm event. I cannot wait to see my son's excitement when he sees all the cows, steers, bulls, and calves. I am excited to teach him the importance of supporting farmers and sustainable food sources that provide for our family like the beef industry. It is a bonus that he is provided with a great meal and will be surrounded by other kids having a great time.
I think the best part is that Breakfast on the Farm is completely FREE to the public with ticket admission. These free tickets will be available one month before the event at various locations in Ingham county, which will be announced soon. So, stay tuned at breakfastonthefarm.com for updates on the big event, and mark your calendars for a family-fun day on Saturday, September 15, 2018 at the MSU Beef Research Center!