The Michigan State University College of Veterinary Medicine is not only host to veterinary medical and veterinary nursing students. Graduate students in the College's Comparative Medicine and Integrative Biology Program (CMIB) train in a variety of formal scientific programs that focus on biomedical, surgical, medical, environmental, and agricultural solutions for animals and humans. The CMIB Program focuses on the development of well-rounded scientists who will become the next generation of passionate leaders in scholarly research and teaching, public policy, clinical practice, and health care.
Students in the CMIB Program are working toward either a master's degree or a PhD. Some students are even dual-enrolled; this means they're working toward their veterinary medicine degrees while also pursuing a master's degree or a PhD. Regardless of degrees sought, training through the CMIB Program includes a rigorous combination of research, mentoring, coursework, and professional development.
With more than 50 program faculty, CMIB students at the College study a broad range of topics including:
Comparative medical genetics and genomics
Comparative ophthalmology
Comparative orthopedics
Emerging infectious disease and food safety
Microbial evolution
Neuroscience
Pharmacology and toxicology
Population medicine and epidemiology
Pulmonary biology and disease
Reproductive biology
Virology
Phi Zeta Research Day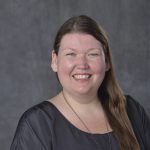 Faculty and graduate students at the College may participate in Phi Zeta Research Day, a colloquium that showcases research from across Michigan State University. Phi Zeta Research Day participants share their research orally or through a poster, and judges present awards based on criteria such as scholarship and presentation. This year will be the College's 30th Phi Zeta Research Day.
The Graduate School
Michigan State University's Graduate School offers CMIB students important resources for planning their careers, furthering their professional development, and other forms of career support. In addition, the Graduate School offers workshops and mentorship opportunities.