Project Timeline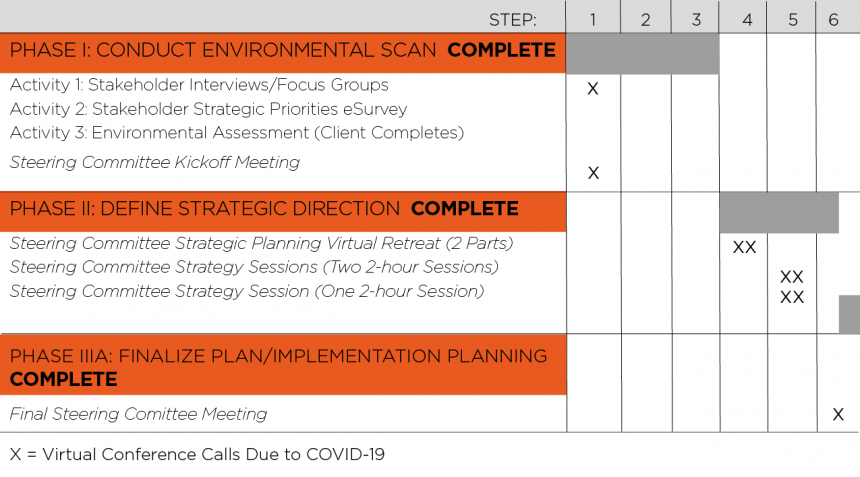 Current Status
Now that the strategic plan has been crafted, implementation is the next step. An Implementation Team was created. The Team will do the following:
Oversee implementation
Finalize strategy co-champion assignments to each strategy
Review progress reports by strategy champion
The team is comprised of members: Vic DiRita, Kristen Lare, Paul Edwards, Annette O'Connor, Birgit Puschner, Tim Stedman, and Dalen Agnew.
The Implementation Team also selected Co-Champions for each strategy under six goals. The Strategy Co-Champions are found here.